Features
Setting up customized predefined responses and templates.
Designed and developed for guest and registered customers.
Store and maintain history of customer admin conversation for future reference.
Magento 2 RMA will empower customers to avail an option of replacement, refund and order cancellation. Now organize your return and exchanges hassle free in most functional and simplest manner. Making use of well developed and most powerful RMA arrangement, Product returns can be systemized and processed with time and labor saving effortlessly.
Live Demo
(click links below)
Overview
RMA MAGENTO 2
✔ RMA manifests the most straightforward to understand storefront interface from where customers can create a return request.
✔ Additional comments, File attachment, Reason for return and package condition can be detailed.
✔ Rolling out a new way of streamlined and fast communication between customers and admin by introducing predefined responses.
Features Full List
Enable/Disable RMA Extension.
Designed and developed for guest and registered customers.
Provision to set manual timeframe within which return request can be raised.
Dynamically fetching the department address.
Functionality to add multiple reasons for order return.
Specifying parcel condition.
Maintaining record of Email sender, Email receiver, Cc, Bcc.
Custom email templates for each status which is modifiable.
Supply important files attachments with return request.
Limit file attachment size and type of files to be attached i.e. PNG, JPG, PDF etc.
Add canned responses.
Manage refundable by product vise.
Facilitating speedy communication by adding comments to and fro.
Flexible way of creating new return request from backend.
Manage return and exchanges for single item from order of multiple items.
Entire RMA cycle can be managed from backend.
Add customized responses, saving the same for viewing later.

How To Use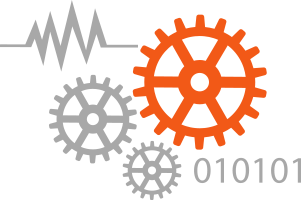 Backend
Login into Magento Admin Panel and click on "Stores" located on left side of page.
Now, Click on "Configuration" you will see "RMA" under "Magenticity" tab.
Configure your appropriate Settings as per your need.
Frontend
Go to My Account section, Select My Returns.
Click on Create New Request button and fill information for the product you want to return.
Reviews
Write a review
Share your review of using this extension or give the fact how effective it is for your business.
Release Notes
Version 1.0.3 (Released on Jan 18th, 2022)
Version 1.0.0 (Released on Jan 8th, 2019)
Stability: Stable
Compatibility: 2.3, 2.2