Age Gate Pop-Up Magento 2
Features
Full control over Age Verification Pop-Up Content through Magento Back-end
Ability to define time interval for verification Pop-Up
Ability to select pages where Pop-Up needs to be displayed
Built with Animated effect using CSS3
Age Verification allows you to require age verification before allowing users to access your website.
Live Demo
(click links below)
Overview
Age Gate Pop-Up Magento 2
✔ Age Gate Pop-Up extension forces store visitors to verify their age before being granted access to the website.
✔ The extension locks the web-store with a Pop-Up screen asking Users to verify their age before allowing them to browse the website.
✔ Underage users are unable to browse the website, while Users who have met the required age restrictions can browse the website until the expiration of the pre-set Cookie defined by the Website Administrator.
✔ The extension also provides flexibility for the Website Administrator to select pages where the Pop-Up is required.
✔ The content of the Agree and Disagree Pop-Up buttons could be changed and managed from the Magento Back-end system.
Features Full List
Full control over Age Verification Pop-Up Content through Magento Back-end
Ability to define time interval for verification Pop-Up
Ability to select pages where Pop-Up needs to be displayed
Built with Animated effect using CSS3
No technical knowledge required to setup this extension
Automatic preset Pop-Up creation

How To Use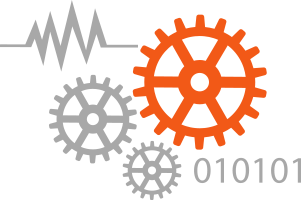 Login into your Magento Back-end / Admin Panel
Go To Stores >> Configuration >> Ageverification Pop-up
Select pages that are required to have this verification from the Pages section
Select Pop-Up Block and Disagree Block id from the drop down
Define Agree Button and Disagree button text
Setup Cookie interval for the pop-up
Save the configuration
Reviews
Write a review
Share your review of using this extension or give the fact how effective it is for your business.
Release Notes
Version 1.0.1 (Released on a Jan 18th, 2019)
Stability: Stable
Compatibility: 2.3
Resolved cookie expiry time issue
Version 1.0.2 (Released on a Dec 7th, 2021)
Stability: Stable
Compatibility: 2.4