Stripe (3D-Secure) Payment Magento 2
Features
Allow customers to pay using all cards that Stripe supports.
Support for Apple pay, Google pay and Microsoft pay
Save cards using tokenization
Online full and partial refund supported
3D Secure authentication to prevent fraud in online payments.
Make online payment more secure and well grounded with stripe payments. Facilitating customer's checkout journey more smooth by offering saved card payments. Ensuring safe transfer of amount by sending stripe email receipts on order confirmation. A complete one-stop solution for making single click payment with 3D secure option with flexibility.
Overview
Stripe Payment Magento 2
✔ Stripe is not limited to accepting payments globally but it can now handle refunds online.
✔ Customers can manage saved cards in my account section.
✔ Admin will be able to see payment details used by customers for orders placed on the website.
✔ Admin can view card details like card type, card number, transaction amount.
✔ The primary goal of the extension is to offer an ultimate payment experience to users with lesser trouble and steps to reach checkout page.
Features Full List
Support Stripe.js v3 with stripe element.
Partial refund can be processed.
Providing buyers option for all cards and currencies that stripe supports.
Saved Credit Card tokens to use the same card for future purchase.
Customers can delete the cards and add new one at the checkout page.
3D secure can be applied forcefully or by checking the availability or can be turned off from backend.
Admin can decide Send Payment Receipt From Stripe or not
Now access sandbox mode for testing your payments using test secret and test publishable key.
Set minimum and maximum amount for transaction that can be processed via stripe.
Set selected and specific countries for stripe option from backend.
Now capture the customer payment after placing order and invoice will be generated automatically.

How To Use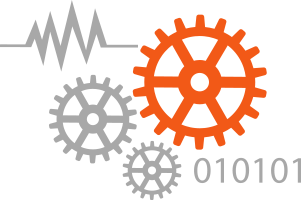 Login to Magento Admin Panel
Go to Stores > Configuration > Sales > Payment Methods > Stripe Payment
Select Mode and enter Publishable and Secret Key
Select 3D Secure verification
Select Save Credit Card Tokens (Yes/No)
Select Payment Action
Select Applicable Countries
Enter Minimum and Maximum Order Total
Enter Sort Order
Reviews
Write a review
Share your review of using this extension or give the fact how effective it is for your business.
Easy to install, setup and configure

We had bought it for our website after disappointed with official Stripe extension. This extension worked out of box without any hassle. Highly recommended !!!
Release Notes
Version 1.0.0 (Released on Jan 9th, 2019)
Stability: Stable
Compatibility: 2.3, 2.2