Opayo Formally Know As Sage Pay Payments (Official Partner)
Features
Various types of integration like Opayo form, Direct, Server and PI
Provision to accept payment from specific countries only
3D secure authentication for transaction security
An authorization or authorization & capture
Magento 2 Opayo (Sagepay) Integration extension will put forward the vendor to use Europe's top-tier payment service provider with vast-ranging PCI DSS Compliance Level 1 payment gateway integrations from Opayo (PI, Server, Form, Direct). The extension comes with 3D Secure authentication that builds an extra security layer in order to prevent unethical practices and fraud in transactions.
SCA complied under PSD2
Live Demo
(click links below)
Overview
Opayo (Sagepay) Payments
✔  Opayo (Sagepay) integration extension supports multiple currencies that are enabled in the MySagepay account.
✔  Opayo also allows a full and partial refund for a product.
✔  3D secure adds a protection layer for forming an online authentication to customer's purchase.
✔  A separate payment page with a form is maintained where customers can add card details and complete the payment.
✔  Once the credit memo is created, a refund will be automatically triggered.
✔  Using card tokenization, customers can securely save the card details to be reused again in their next transactions.
✔  The payment module uses encryption for tokenized cards to send data directly on the Opayo server on its PCI-compliant data vault thus ensuring data security.
Features Full List
Option to use sandbox mode and debug mode.
Set title for payment method.
Set payment action authorize or authorize and capture.
Apply 3D Secure, AVS, CVC Check with 4 options: Default, Force, Disable, Force & Ignore.



Default: Use Default My Opayo account Settings.
Force: Apply authentication even if the AVS, CVC Check and 3D secure is turned off.
Disable: It disables authentication and rules.
Force & Ignore: Apply authentication but ignore rules.

Set minimum or maximum order total to allow using the opayo payment module.
Specify allowed credit card types to be used for payments.
Sort opayo payment method order on the checkout page.
Facilitates a partial refund from the backend.
Support My Opayo account enabled currencies.
Send order confirmation and invoice email.
Save card for future purchases.

How To Use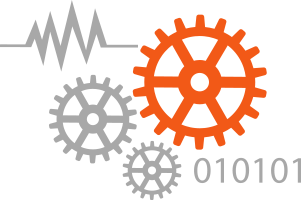 Login to Magento Admin Panel
Go to Stores > Configuration > Sales > Payment Methods > Sagepay Payment
Please refer user guide for detailed configuration settings.
Reviews
Write a review
Share your review of using this extension or give the fact how effective it is for your business.
Super fast support

The development team is super fast in replying and helping out with queries

SagePay PI Supported !!!

SagePay PI is very nice option in this extension. Saves us from PCI hassle and gives integrated payment experience. Installation is very easy and user manual covers all.

Excellent Support

I had a query regarding configuring the extension. It got answered in an hour. The extension is now working on our LIVE site.. Will recommend to our clients..

Fantastic Support

Got caught with payment method not rendering in my one step checkout extension. The issue was resolved in half a day. Highly recommended !!

Best Official SagePay Recommended extension

I got to know about this extension from SagePay website. This had the lowest price of all. Bought it a week ago and in no time was able to get it running. I use SagePay PI method which many extensions didn't supported. Works like a charm since a week with no bugs encountered.

Highly recommended !!

Absolutely Bug Free Extension

This is a bug free extension, with all SagePay payment options supported.

Bug free solution

Bought this plugin yesterday and today I am writing this review. Got it working in 1 day suing SagePay Server method.

Superb Extension

This is one of the best payment gateway extension I have came across. I was their first customer with this new payment gateway which I came to know later. Few bugs can be expected but to my surprise there was not a single bug. It is much better than all other costly popular extensions available in the market.

I had a trouble installing the extension due to my server configuration. The support team resolved my issue within 45 minutes.

Thanks a lot !!
Release Notes
Version 1.0.3 (Released on April 1st, 2022)
Compatibility: 2.4.x
Compatible Sagepay PI and Sagepay Direct with 3Dv2
Version 1.0.0 (Released on June 6th, 2019)
Stability: Stable
Compatibility: 2.3.x
Version 1.0.1 (Released on 31st July, 2019)
Compatibility with Amasty and Aheadworks one step checkout