Masonry Responsive Image Gallery Magento 1
Features
Unlimited Image gallery creation
Ability to show category banner and description along with Image gallery
Magnific Pop-up
Masonry Effect
Iterative hover effect
Category-wise, responsive image gallery using masonry.js Back-end configured, manage unlimited Image Galleries
Compatible
1.7, 1.8, 1.8.1, 1.9
Live Demo
(click links below)
Overview
Masonry Responsive Image Gallery Magento1
✔ Create an exquisite Image gallery with Masonry effect, Magnific pop-up and Responsive layout.
✔ Our extension allows you to create multiple image galleries with a facility to display your gallery wherever you want on your website.
Features Full List
Unlimited Image gallery creation
Ability to show category banner and description along with Image gallery
Magnific Pop-up
Masonry Effect
Iterative hover effect
Facility to add Image title and Description
Image Sorting
Smooth Pop Up navigation
Responsive Layout

How To Use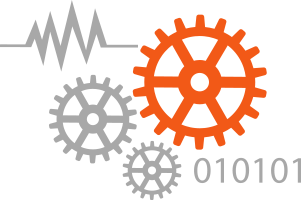 Login into your Magento Back-end / Admin Panel
Manage Categories : Go To Image Gallery >> Manage Categories >> Add Category
Manage Images : Image Gallery >> Manage Images >> Add Image
Used shortcodes as per describe in userguide.
Reviews
Write a review
Share your review of using this extension or give the fact how effective it is for your business.
Release Notes
Version 1.0.6 (Released on Sep 28th, 2015)
Stability: Stable
Compatibility: 1.7, 1.8, 1.8.1, 1.9, 1.9.1, 1.9.2
Resolved User Permission Issues
Version 1.0.5 (Released on Sep 8th, 2015)
Code Refinments
Stability: Stable
Compatibility: 1.7, 1.8, 1.8.1, 1.9, 1.9.1, 1.9.2
Resolved directory separator bug
Removed link from the image title
Did modification in jQuery to display categorized image in product gallery
Refined CSS