Quick (Bulk) Order Magento 2
Features
Search product by entering SKU or product name.
Registered and Guest users both can add products to quick order list.
Simple, downloadable, configurable, bundle, virtual and grouped are the supported product types.
It has a powerful AJAX search that auto-suggests the matched results.
Quick order extension also known as fast order or bulk order helps your customer's order processing faster. It will help B2B, wholesale and bulk orderer B2C customer's speedily search products by product SKU and add multiple products to cart together. The extension support's Simple, Configurable, Bundle, Group, Downloadable and Virtual product with facility to create order via CSV upload.
Live Demo
(click links below)
Quick Order
✔ The quick order extension provides Bulk purchasers with a separate page where they can add the product to the cart by searching product name or SKU.
✔ It allows the user to add multiple products to the cart. Using quick order extension, users can manage the attributes like product quantity, size, colours, etc. for products individually.
✔ This facilitates the user to place an order in fewer clicks.
✔ The moment customer starts typing the product SKU the search box displays all the details of the product immediately.
✔ This helps the customer to verify the product, thus avoiding the wrong product to be ordered.
Features Full List
Search products by product name and SKU.
Multiple products can be added to the cart along with custom options by using

CSV

file.
Restrict and allow specific customer groups to access order by SKU functionality.
Fast and powerful search feature that gives autosuggestion on SKU input.
Supports all type of products.
No need to visit every product page and catalog page.
Once products are added to the cart by searching SKUs, customer can proceed to direct checkout.
Logged-in user and guest user both can access quick order list.
Multiple products can be added by using Add Row button.
Customer can also clear the quick order list or remove

specific

product.

How To Use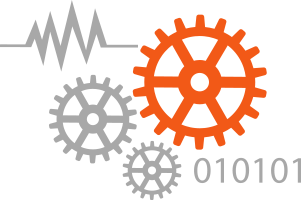 Login to Magento Admin Panel
Guest user accessible if allow from backend.
Customer group vise accessibility to this feature.
Maximum Search Result show
Allow Maximum Product Addline
CSV Upload Enable/Disable
Format for Front-end URL : https://yourdomain/quickorder
Reviews
Write a review
Share your review of using this extension or give the fact how effective it is for your business.
Fantastic Extension

Fantastic extension, super fast search, low price.. All in one package.

Fast search and easy to use

Very nice extension. Search working fast and supports bundle products too !!

Seamlessly using on my two websites

We have configurable and bundle products on our clients website. This extension works perfectly fine with both types of product. Will certainly recommend to any of our clients who needs fast order extension

Great Extension

The extension works very well on my store. It saves our customers time especially when they order a large number of products from our B2B website. I highly recommend this extension.
Release Notes
Version 1.0.1 (Released on Dec 12th, 2021)
Version 1.0.0 (Released on June 24th, 2019)
Stability: Stable
Compatibility: 2.3, 2.2