Features
Order info will be anonymized when a customer deletes their account or makes a request.
Customers will have the option of deleting their account on the website and withdrawing any consent for their data to be stored.
Magento 2 GDPR compliance means a report on the consent provided by customers is offered on the site.
An email notification will be sent for admin purposes if there is any change in consent.
Our Magento 2 GDPR Compliance extension will enable your site to become compliant with the new GDPR (General Data Protection Regulation) law. This is a top to bottom solution covering Right to Forget, Data Anonymization, Cookie Notification and Consent Reports.
Live Demo
(click links below)
Overview
Magento 2 GDPR Extension
✔ General Data Protection Regulation (GDPR) is the name given to a new privacy framework introduced from 25th May 2018.
✔ It is designed to make sure that the data gathered from and about individuals is handled carefully.
✔ We've designed a Magento 2 GDPR extension which will help to make sure your site is fully compliant.
✔ To learn more about GDPR in general, visit the website of the European Commission.
✔ GDPR aids Magento 2 GDPR compliance by supporting Flexible Consent pop up, Cookie Notification pop up, Delete Customer, Anonymize Data and a Consent Report.
Note: MagentiCity and its associated parent and child companies cannot guarantee that using the 'Magento 2 GDPR' extension will mean full compliance with GDPR. Although the extension has been developed with the aim of assisting with GDPR compliance, there's a chance that all of the GDPR requirements for your business might not be covered. For further advice and to ensure full compliance, please contact a GDPR consultant or law firm.
Features Full List
Customer groups and order status now used to delete accounts and anonymise order data.
Websites which collect personal information can have multiple consent check boxes added.
The My Account section will offer the chance for customers to withdraw consents. Notification to be sent to admin via email.
Accounts can be deleted from My Account section by customers.
Personal information can be anonymised by customers via the My Account section.
A customized Cookie compliance notification message can be added to the website.
'Right to be forgotten' obligation met through deleting customer data quotes, sales and newsletter tables.
Varied configurations and messages can be set via admin from the backend.

How To Use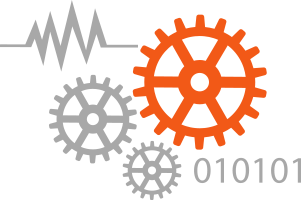 Login into your Magento Back-end / Admin Panel.
Go To Stores >> Configuration >> Magenticity >> GDPR.
To enable/disable GDPR extension Go To Stores >> Configuration >> Magenticity >> GDPR >> General >> Select Yes or No
Enable and Disable Customer Account Deletion & Export Customer Information
To grant access to customer for anonymizing data Go To Stores >> Configuration >> Magenticity >> GDPR >> Data Anonymize Configuration
If admin wants to grant access that user can deselect or select consents while creating account or at time of checkout then Go To Stores >> Configuration >> Magenticity >> GDPR >> Consent Configuration.
Save the configuration
Reviews
Write a review
Share your review of using this extension or give the fact how effective it is for your business.
A great extension doing exactly what GDPR is requiring

Not tons of extension correctly address GDPR requirements. Lots of extenions provide features that are nice but useless in the GDPR context.
The extension from Magenticity is doing perfectly the job and fulfil GDPR requirement nicely, lightly and with a low cost. For me this is the extension to go when you have European personal individuals data to handle.
And by the way I know what I'm talking about as I've implemented GDPR in one of the biggest bank worldwide, that was my job!

Perfect for my website GDPR needs

My devs are happy with this extension so am I.

Cost Effective Solution

This extension provides everything which other commercial extensions provide at four times the cost. Easy to install, no bugs found yet.. Will recommend to all

Best GDPR extension

This extension is a one stop solution to make your website GDPR compliant available at the lowest price.

Have bought multiple times

This extension is now installed on many of our websites. Each time we install it, it works perfect without any issues. I regularly suggest this extension to our clients now.

Very simple to setup, has all required features

We bought this extension few months back. Got a small issue while installing. Developers replied within an hours and we were set and running in less than half day.
Release Notes
Version 1.0.4 (Released on Dec 21st, 2021)
Compatible with Newer version 2.4
Version 1.0.4 (Released on Oct 17th, 2018)
Compatible with Newer version 2.3
Version 1.0.3 (Released on May 25th, 2018)
Display error in customer edit page in 2.1 and lower version.
Version 1.0.2 (Released on May 23rd, 2018)
Error during compile code using magento cli
Version 1.0.0 (Released on May 15th, 2018)
Stability: Stable
Compatibility: 2.3, 2.2
Delete account and anonymize order data option now depends on customer groups.