Dpd Local Integration (UK) Magento 2
Features
Enhancements features like SMS and Email notifications.
Manage partial shipment functionality with DPD Local.
Shipment can be tracked from Magento backend.
Logged In user and guest user will be able to track their parcel on Magento website as well as on DPD local site.
Note: DPD printers are required to print labels. You can contact your DPD account manager for further information. Please test the DPD label with your printers on your SandBox account before going LIVE.
DPD Local Magento 2 extension will facilitate your parcel delivery for the UK or elsewhere in the world, thus satisfying all your consignment distribution requirements. The extension will provide various services such as express, parcel and freight. These DPD Local services are integrated in our extension with the help of which admin will be able to generate shipment.
DPD Local Brexit API Implemented
Dpd Local Integration (UK) Magento 2
Using our DPD Local extension, you can choose following service options for standard parcels under 30 kg. These services are available in Magento backend.
| Services | Description |
| --- | --- |
| BY 10:30 | Selecting this service will deliver your parcel at the start of your working day, used in urgent parcel delivery. |
| NEXT DAY | Select this for parcel delivery before close of business the following working day. |
| SATURDAY SERVICE | This options is for extensing the working week - SATURDAY 10:30, SATURDAY 12:00, SATURDAY NEXT DAY. |
| BY 12:00 | This will help you in receiving urgent parcel delivery before noon the following working day. |
| SUNDAY SERVICE | This service is available for 7 days a week - SUNDAY 12:00, SUNDAY NEXT DAY. |
Features Full List
In Magento backend, the extension gives provision to set up account details that will connect DPD Local with Magento.
Track your parcel with "Follow My Parcel" option, after 15 minutes of the order shipment.
Generate and manage partial shipments.
Get flexible delivery by setting your own parcel collection date from backend.
Tracking number details can be accessed from Magento shipment detail page.
Notify customer at every step via SMS or Email about the parcel.

How To Use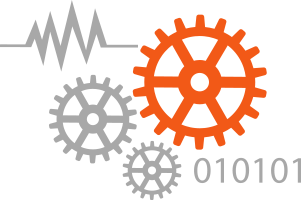 Login to Magento Admin Panel
Store >> Configuration >> Magenticity >> DPD Local Shipping and Tracking Integration
Reviews
Write a review
Share your review of using this extension or give the fact how effective it is for your business.
Commendable extension

A friend who recently built her website on M2 recommended this extension. Thought to give it a try and worked like a charm. A bug free complete solution.

Good feature to have on your site if you are using DPD Local

Nice extension, good features, bug free, fast setup... Like this extension !!

Best and Only extension for DPD Local Integration

I bought this extension as there were none other in the market. I was skeptical earlier regarding it as it has no online demo. I had a chat with online chat and was assured full money back if I don't like. Bought it and now I am writing this review.

Works like wonder. It is very easy to install. Got it working in couple of hours. I specially dropped them an email thanking and giving a 5 star here.
Release Notes
Version 1.0.0 (Released on Jan 25th, 2022)
Stability: Stable
Compatibility: 2.3, 2.4